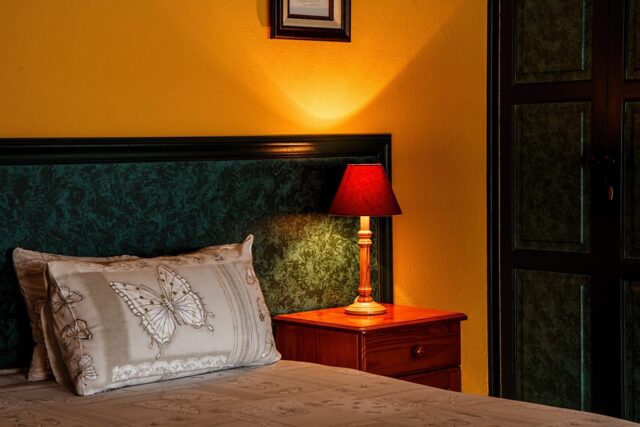 What if there was a way to turn your bedroom into a luxurious, elegant escape? That's right. Getting the feel of a 5-star hotel suite is what we all crave and to have it right in your personal space would be mind-blowing. While designers put in a lot of effort to turn hotel rooms into pieces of absolute marvel, you can also turn up the sophistication in your rooms, just by following these simple rules:
1. Upgrade your Bedding
Luxury and comfort go hand in hand. If one's missing, the other one is automatically out of the equation. And when it comes to bedrooms, there is no doubt that your bed holds the utmost importance, then why cover it with average quality stuff? A few bedding must-have includes:
Luxury Pillows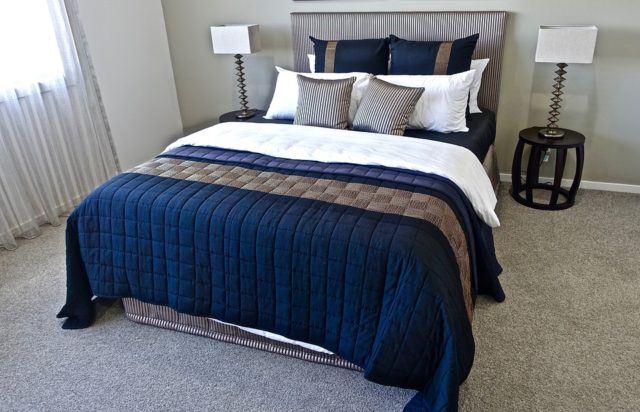 ...
In comparison to everything, you need to invest a decent chunk of attention and money in your pillows. They are the real deal-breaker and there is a reason for why every hotel bedroom has various kind of pillows on one bed. There is whole range of hotel quality pillows for you to choose from and the best part is, they are easily available online.
Duvets and Sheets
Ditch the heavy quilts and take out the fine 400+ thread-count duvets and sheets from your bedrooms. The more layer of bedding there is, the more royal it looks, but while doing so you need to be careful about all those layers for they will turn your bed into an oven. Always invest in breathable, light-weight cotton sheets and duvet shells, to keep things cool.
High-end Mattress
No one can enjoy sleeping on a crappy mattress and no high-end sheet or duvet can cover up a stiff mattress. While mattresses are the last to be changed, investing in a good quality mattress whether its a twin mattress or a king size mattress it can add in some major luxury points. Don't go for the most expensive one but opt for the one that gives you more comfort. Check out a few of them here.
2. Developing a Color Palette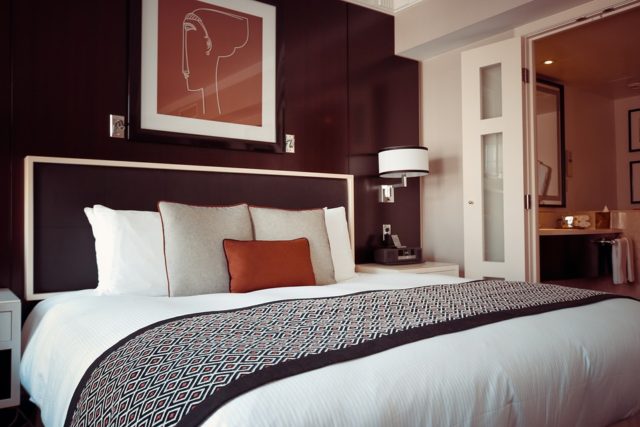 The whole look and feel of luxury begins and ends on colors. Most hotel rooms use a combination of colors to create a relaxing, elegant aura. Pastel, whites and beiges are the winners here and contrasting them with dark textured furniture is the quickest way to add in that much-craved touch of royalty.
3. Draping Curtains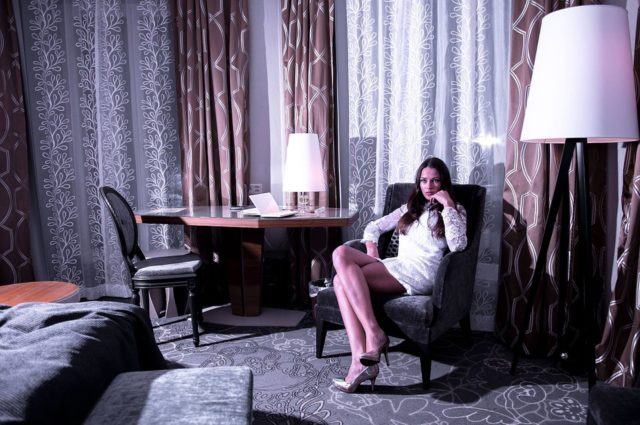 A good way to introduce more texture into your room is by adding in printed curtains. While the heavily printed curtains are out of fashion, the window drape scarves are now adding in that touch of elegance. Be sure to make these drapes stand out by adding in extra color or patterns to them.
4. Manage Space Efficiently
One things that makes use fall in love with hotel rooms is because they have included in everything. If you ever notice, you will see that there's a little bar present in the room and a little reading space on the other end of the room. This arrangement can be done in your own living space as well. By turning your bed on the opposite wall to the door, you can draw much space in your room, with vacant corner. Then based on what you want to include, you can utilize those corners and Voila! a little bit of everything in your room.
5. Light it up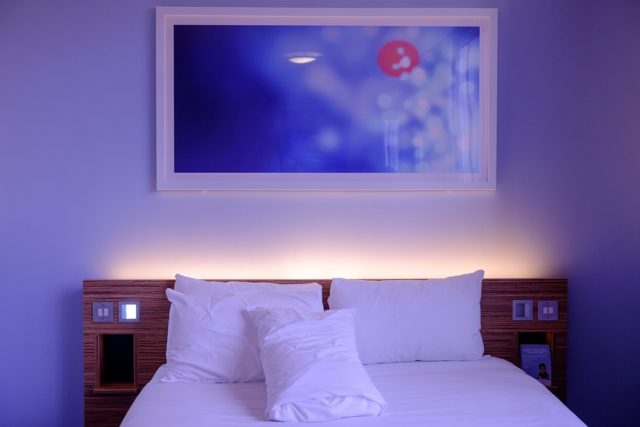 The ambiance is incomplete without the perfect lights! While everyone knows that yellow LED lights are the new thing, the trick is in knowing how to utilize these lights. Just like hotel suites, you can install LED lights in your closets, have separate lamps for bed sides and even link everything to the dimmer, so that you can create the perfect scene depending upon the mood.
6. Little Things Matter
The devil hides in the little details and this is why you need to focus on them. Be it wall paintings or flower-filled vases, the more details you add in, the more appealing your room will turn out to be. Adding in mirrors to the room not only gives the illusion of more space but it serves other purposes as well. If your room is dominated by the look of cupboards, try covering them with nothing but mirrors. Its one of the quickest and grand makeovers you can give to your rooms.
And while all this luxury might have pumped you up, don't forget to maintain your rooms because no matter how grand and luxurious your room may look, a mismanaged and messy place doesn't appeal at all.